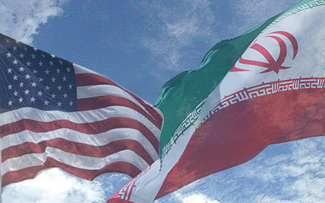 (FinalCall.com) - Writing for Salon Magazine, columnist Glenn Greenwald has punched gaping holes into what appears to be yet another FBI manufactured and conceived "terror" plot, this time involving the Islamic Republic of Iran.
In an Oct. 26, 2009 FinalCall.com News article,
Racial, religious profiling root of terror cases?
FCN Senior Correspondent Askia Muhammad noted regarding the latest "terror" plot at that time that "even as federal officials insist that each newly exposed "terror" plot is worse than the last, many observers fear that the rash of prosecutions, almost exclusively involving Muslims and Blacks, are part of a backlash that is building throughout the country.
"

Mr. Greenwald's column began by pointing out that, "The most difficult challenge in writing about the Iranian Terror Plot unveiled yesterday is to take it seriously enough to analyze it."

He continued, "To begin with, this episode continues the FBI's record-setting
undefeated streak
of heroically saving us from the plots they enable. From all appearances, this is, at best, yet another spectacular "plot" hatched by some hapless loser with delusions of grandeur but without any means to put it into action except with the able assistance of the FBI, which yet again provided it through its own (paid, criminal) sources posing as Terrorist enablers. The Terrorist Mastermind at the center of the plot is a
failed used car salesman
in Texas with a history of pedestrian money problems. Dive under your bed. "For the entire operation, the government's confidential sources were monitored and guided by federal law enforcement agents," explained U.S. Attorney Preet Bharara, and "no explosives were actually ever placed anywhere and no one was actually ever in any danger."